Maintaining Natural-Looking Teeth
If you need restorative dentistry, the IPS Empress can help maintain the natural appearance of your teeth. With 32 shades of filling, our team can effortlessly match our materials to your teeth.
Love the look of your smile! Visit us for your next dental exam and cleaning to help maintain good oral health.
Book Appointment
Benefits of the IPS Empress
Dental restorations shouldn't stand out in your smile. Instead, they should seamlessly blend in with your natural teeth. The IPS Empress offers many highly aesthetic benefits to help patients achieve beautiful, natural-looking smiles. These benefits include:
Accurate shade matching
True-to-nature translucency and opacity
High lustre polish for a long-lasting shine
Produces a natural fluorescence effect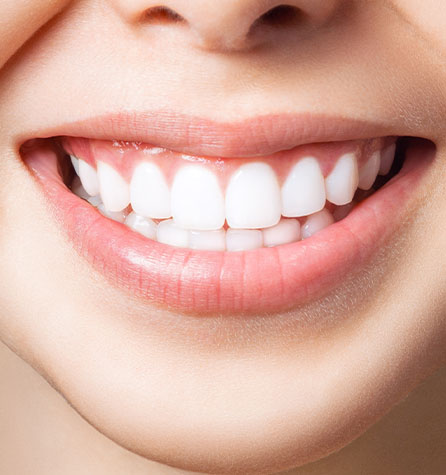 The IPS Empress is used for restorative aesthetic proceeds. If you have chipped, broken, or damaged teeth, talk to your dentist to see if this procedure is right for you. We can help restore the appearance of your smile in 5 steps.
Preparing Your Teeth
We'll start by preparing your teeth and finding the correct shade of filling material that matches the current appearance of your teeth. After a shade is chosen, we'll etch your teeth to prepare for bonding.
Bonding
After your teeth have been prepared for this restorative procedure, we'll apply bonding to your teeth and cure it for 10 seconds.
Curing
Between each layer of enamel and dentin, we cure the material for 10 seconds using a special device to help ensure your newly restored tooth remains strong and long-lasting.
Finishing & Polishing
Once the filling is applied and cured, we'll sculpt the filling to provide a natural appearance and polish the area for a smile that shines.
Find Your Match
Achieve your best smile yet with the help of IPS Empress. With 32 shade options, matching your filling to the rest of your teeth is made easy. See the difference and book an appointment for you or your family member today.
Book Appointment
Come Visit Us
We have 2 locations across Toronto to best serve our patients across the city.
Arch King West Dental
1010 King Street W.

Toronto

,

ON

M6K 3N2
Hours of Operation
Monday

:

9:00 AM

–

6:00 PM

Tuesday

:

9:00 AM

–

6:00 PM

Wednesday

:

9:00 AM

–

6:00 PM

Thursday

:

9:00 AM

–

6:00 PM

Friday

:

9:00 AM

–

6:00 PM

Saturday

:

Closed

Sunday

:

Closed
Arch Liberty Village Dental
51 East Liberty Street, Unit 2

Toronto

,

ON

M6K 3P8
Hours of Operation
Monday

:

9:00 AM

–

6:00 PM

Tuesday

:

9:00 AM

–

6:00 PM

Wednesday

:

9:00 AM

–

6:00 PM

Thursday

:

9:00 AM

–

6:00 PM

Friday

:

9:00 AM

–

6:00 PM

Saturday

:

Closed

Sunday

:

Closed