Finding Your Correct Match
Whether you have a filling, restorative dentistry procedure, or teeth whitening treatment, we want to make sure we match the exact shade of your teeth with our materials. We can do this with the help of the VITA Easyshade device.
The VITA Easyshade helps us create a seamless, beautiful, and natural-looking smile. Rely on our team and technology for your family's dental needs. Visit us today!
Book Appointment
What Is the VITA Easyshade?
The VITA Easyshade can determine the exact shade of your natural or whitened teeth without being influenced by the lighting within the environment. This device uses innovative technology, making it more precise than the human eye.
The VITA Easyshade can be used to:
Determine the shade when choosing ceramic dental materials
Determine the shade for a filling
Determine the shade for prosthetic teeth such as crowns, veneers, and dentures
Determine the shade for dental restoration
Shade determination for teeth whitening
Comparing the success of planned and actual results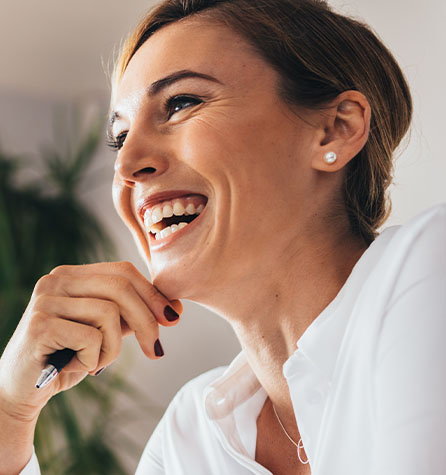 Creating a Seamless Smile
Our team is here to create the smile of your dreams. Using our technology, we can help ensure any dental services are barely noticeable.
Scheduling your family's next dental appointment is easy. Take care of your oral health today.
Book Appointment
Come Visit Us
We have 2 locations across Toronto to best serve our patients across the city.
Arch King West Dental
1010 King Street W.

Toronto

,

ON

M6K 3N2
Hours of Operation
Monday

:

9:00 AM

–

6:00 PM

Tuesday

:

9:00 AM

–

6:00 PM

Wednesday

:

9:00 AM

–

6:00 PM

Thursday

:

9:00 AM

–

6:00 PM

Friday

:

9:00 AM

–

6:00 PM

Saturday

:

Closed

Sunday

:

Closed
Arch Liberty Village Dental
51 East Liberty Street, Unit 2

Toronto

,

ON

M6K 3P8
Hours of Operation
Monday

:

9:00 AM

–

6:00 PM

Tuesday

:

9:00 AM

–

6:00 PM

Wednesday

:

9:00 AM

–

6:00 PM

Thursday

:

9:00 AM

–

6:00 PM

Friday

:

9:00 AM

–

6:00 PM

Saturday

:

Closed

Sunday

:

Closed